Staying healthy and immunized is a lifelong process.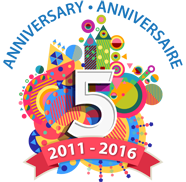 Are you fully protected during flu season?
Welcome to Vaccines411.ca, Canada's Vaccine Clinic Directory. A new flu season is upon us! As Canadians face what promises to be a chilly winter, getting your flu shot and making sure you are up-to-date with related immunizations is especially important.
Did you know that influenza can put you at risk for pneumonia and other complications? All Canadians over the age of 6 months are advised to have their yearly influenza immunization against this season's flu strain.
Be aware of your risk factors for flu and other air-borne illnesses – like being a smoker, for instance. You can learn more right here at Vaccines411.ca. And when you get your flu shot, ask about other immunizations that will help you stay healthy this flu season.
Here at Vaccines411.ca, you will find an extensive list of clinics offering immunizations across Canada, along with reliable information about a wide range of vaccinations. It's easy. Simply enter your postal code to locate the vaccinating clinic closest to you.
Help strengthen Canada's immune system – get your flu shot today! How does the flu season impact Canadians? Read our press release.

The sneezy season is right around the corner – it begins in November and runs through into March. Is your family ready? More time indoors means increased exposure to the germs that cause influenza, and pneumonia, a common and potentially serious complication of the flu.1
Not sure if you should get the flu or pneumococcal vaccinations? Bear in mind that these illnesses are easily spread by air-borne droplets from coughs and sneezes, contagious in the days just before and after the infected person has symptoms.1 Germs are tenacious and some, like the flu virus, can survive on a surface such as paper money for up to 17 days.2...

Read more
Vaccine News
Vaccines411® Past Articles