Meningitis - Get the facts!
---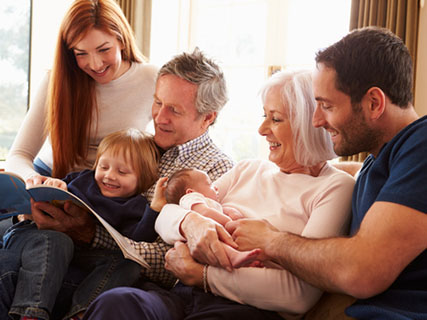 What is meningitis?
Meningitis is an inflammation of the membranes that protect the brain and spinal cord.1
What can cause meningitis?
Bacterial and viral infections are the most common causes of meningitis. Infection with the meningococcus bacterium causes invasive meningococcal disease (IMD), which can result in disability and even death.1 Meningitis due to a viral infection can be serious but is rarely life threatening. Most people recover within 5 to 10 days.2
Who is at increased risk of meningococcal disease?
A person can develop meningitis at any age, but risk is greatest in children younger than five years, followed by people 15-19 years and 60 years and up. Factors that increase risk include immunosuppression or chronic medical conditions (e.g., diabetes or kidney failure); working in health care; and living in close quarters (e.g., school/military dormitories or long-term care).1
What strains of meningitis have been reported in Canada?
Five strains of meningococci bacteria – A, B, C, W-135 and Y – are known to cause most cases of invasive meningococcal disease (IMD) in Canada and world-wide.1
What vaccines are available in Canada to protect against bacterial meningitis?
Immunization helps protect against the five strains of meningococci bacteria most commonly associated with IMD in Canada. Three types of meningitis vaccines are available in Canada – one protects against the C strains; one against the A, C, W and Y strains; and one against the B strains of meningitis.
Strain
Vaccine
Composition
Manufacturer
Men C-C
Menjugate
Men-C-C-CRM
Novartis
Men C-C
NeisVac-C
Men-C-C-TT
Pfizer
Men C-ACYW
Menactra
Men-C-ACYW-DT
Sanofi Pasteur
Men C-ACYW
Menveo
Men-C-ACYW-CRM
GSK
Men C-ACYW
Nimenrix
Men-C-ACYW-TT
Pfizer
MenB
Bexsero
4CMenB
GSK
MenB
Trumenba
MenB-fHBP
Pfizer
Health Canada recommends meningitis vaccination for all Canadians
Vaccination to prevent meningitis (Men C-C) is provided routinely to healthy infants at 12 months regardless of prior vaccination. Vaccination for Men C-C or Men C-ACYW is also recommended for adolescents routinely at 12 years of age, and young adults, even if they have previously been vaccinated as an infant or toddler. Children and adults with increased risk of IMD should also receive booster doses every five years - vaccine choice and timing will be determined based on age and risk factors.1
Currently, the MenB vaccine is not included in the routine immunization schedule; however, it is recommended by Health Canada for specific individuals at high risk of exposure. Visit Health Canada for more information and ask your healthcare professional about your immunizations needs.3
Why is immunization to prevent meningitis so important?
Meningitis is easily spread between people in close contact, often through exposure to air droplets due to coughing or sneezing, and through contact with saliva via kissing, or sharing items such as drinks, food, cigarettes and lipstick.3
Symptoms of invasive meningococcal infection (IMD) - such as sudden fever, severe headache, and stiff neck - tend to develop within two to 10 days. However, up to 10 per cent of affected individuals may be carriers of the bacterium for up to six months without developing symptoms.1
The potential for serious consequences of bacterial meningitis - including death in one in 10 of those infected, and risk of long-term disabilities for 10 to 20 per cent of meningitis survivors - as well as its highly contagious nature - make preventive vaccinations especially important.
Not sure if you have been vaccinated against meningitis?
Health Canada advises that children and adults without adequate documentation of immunization should be considered unimmunized and started on an immunization schedule appropriate for their age and risk for IMD.1
Brought to you by Vaccines411.ca – know where to go for your vaccinations.
This information should not be used as a substitute for the medical care and advice of your doctor. There may be variations in treatment that your physician may recommend based on individual facts and circumstances.

Read more Vaccines411® Articles



Sources
Note: the hyperlinks that direct to other sites are not continuously updated. It is possible that some links become untraceable over time. Thank you.
Invasive Meningococcal Disease
https://www.canada.ca/en/public-health/services/immunization/vaccine-preventable-diseases/invasive-meningococcal-disease.html
Viral Meningitis
https://www.cdc.gov/meningitis/viral.html
Meningococcal Vaccine: Canadian Immunization Guide
https://www.canada.ca/en/public-health/services/publications/healthy-living/canadian-immunization-guide-part-4-active-vaccines/page-13-meningococcal-vaccine.html