Current Article
---
For the young at heart
Life is full of surprises – When it comes to your love life, awareness and immunizations can help ensure that they're all positive.
Why not get checked? It only takes sex with one person who is infected with an STI to be at risk. The same is true for everyone. That's how things "go viral" – one person at a time. Making the smart decision to get tested for STIs does not suggest you have had many sexual partners.1...

Read more
Previous Articles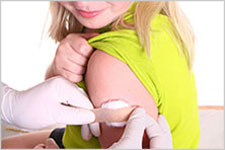 Read more Vaccines411 Articles

Articles include:
How Bacterial Meningitis Took Leo Chan's Life
Vaccine Q&A with Ian Culbert (CPHA)
Better Flu Protection Offered by Enhanced Vaccines
Safeguard your Health against Japanese Encephalitis When Traveling to Asia
Click here to read the full Vaccines & Immunization section.