Current Articles
---
Considering a vacation away? Even prior to the pandemic, planning to travel outside Canada often inspired people to consult their physician to have a check-up, or find out about vaccinations they might need for their destination.
These days, checking in with your doctor for routine checkups may be easier than ever before, thanks to increasing use of telemedicine in an effort to minimize the spread of COVID-19.
Telemedicine is any type of health care delivered virtually, via live video exchange, phone calls or texts. While the infrastructure and processes to allow virtual consultations are still being developed, many experts...

Read more
Previous Articles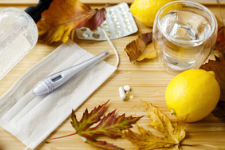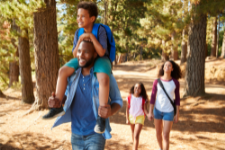 Read more Vaccines411 Articles

Recent Vaccines411 Article
Shingles: It's Not Just a Rash
September 2021
If you're 50 years of age or more, odds are that you've heard of shingles or know someone who has experienced this notoriously painful condition. About 90 percent of people over 50 are at risk due to having chickenpox as children. Shingles, known medically as herpes zoster, occurs when the varicella zoster virus that causes childhood chickenpox is reactivated.
Click here to read the full article.
Past Vaccines411 Articles
Preventing Influenza in the Time of COVID-19
September 2021
After a fairly mild flu season last year, rates of influenza are predicted to increase significantly this year since fewer people will have been exposed to it and developed natural immunity. That makes getting your flu vaccination especially important this year, to protect older adults who are more susceptible to both the flu and COVID-19.
Click here to read the full article.
Seek the Latest Advice From Your Health Care Professional Before Travelling
June 2020
After months of staying at home because of COVID-19, many Canadians are keen to start planning their future travels. While we're likely to see new protocols introduced by airlines like pre-boarding screening, contactless check-ins, and wearing masks in transit, the focus on staying healthy hasn't changed. It remains a priority — even more so as awareness around the spread of the disease has increased.
Click here to read the full article.