Current Article
---
The summer of 2020 will go down as one of the strangest ones in history yet. Instead of bathing suit tan lines, the lower half of our faces sport pale mask-shaped shadows. Pool parties and BBQs have evolved into socially distant clusters of couples eating kebab off plastic plates and drinking mango cocktails out of red Solo cups.
These aren't the summers we may remember from our past, but if we'll all still be home over the next few months, here's what you need to know to make this year's staycation an overall success...

Read more
Previous Articles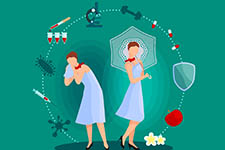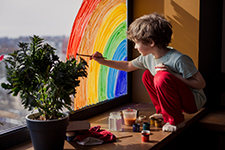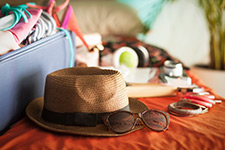 Read more Vaccines411 Articles

Seek the Latest Advice From Your Health Care Professional Before Travelling
After months of staying at home because of COVID-19, many Canadians are keen to start planning their future travels. While we're likely to see new protocols introduced by airlines like pre-boarding screening, contactless check-ins, and wearing masks in transit, the focus on staying healthy hasn't changed. It remains a priority — even more so as awareness around the spread of the disease has increased.
Click here to read the full article.