Do your part to avoid the flu
---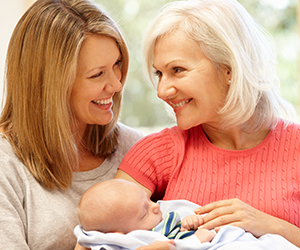 As the pandemic eases and Canadians return to a "new normal", another flu season is upon us. The public health measures of the last few years went a long way to reducing rates of influenza, here and around the world. However, less exposure to flu germs over the past few flu seasons also lowered our natural immunity to those viruses.1
This fall, rates of influenza have started to return to pre-pandemic levels as restrictions lift.4 And like last fall, COVID-19 infection rates are increasing as more people gather indoors – raising concerns that another tripledemic of influenza, COVID-19, as well as RSV (Respiratory Syncytial Virus) will put Canadians – especially younger and older patients – at risk of serious illness.2
The good news is, flu vaccination rates are returning to pre-pandemic levels, after several years of focus on avoiding COVID-19. Still, as of last winter, only about 3 in 4 seniors and 43% of all the adults with chronic medical conditions between the ages 18 and 64 had been vaccinated against influenza.3
Public Health Agency of Canada's National Advisory Committee on Immunization (NACI) continues to recommend an annual influenza vaccine for anyone 6 months of age and older who does not have contraindications to the vaccine. (For infants less than 6 months of age, there is too little evidence to support the recommendation.)4
With the ongoing risk of COVID, and several new variants of the virus emerging, getting your flu shot is especially important to help those who are particularly vulnerable, to reduce the risk of severe illness and complications such as pneumonia that could arise from coinfection with SARS CoV- 2 and influenza.5
NACI strongly recommends influenza vaccination for those age 65 or older, residents of nursing homes and other long-term facilities, people with compromised immune systems, asthma, cardiovascular disease, and diabetes, and Indigenous people. In addition, vaccination is advised for people capable of transmitting the flu to anyone at high risk of influenza-related complications, such as those described above.4
The flu shot is also recommended for women expecting a baby, for at least two good reasons – to help young moms lower their risk of getting the flu during pregnancy, which can lead to pneumonia or cause a woman to go into labour prematurely.6 And being vaccinated during pregnancy will protect your newborn against influenza for their first 6 months.7
Once babies reach the age of 6 months, they can receive their own flu shot, which is specifically recommended by NACI for all children from 6 months old to 5 years.4
Breathe easier – with protection against respiratory illnesses
To avoid pneumonia and invasive pneumococcal disease, the pneumococcal polysaccharide 23-valent (Pneu-P-23) vaccine is recommended for all adults age 65 years and older, as well as adults at increased risk due to a chronic disease or a compromised immune system.8
The highly contagious RSV virus - the leading cause of lower respiratory tract illness in young children - affects most kids by the age of 2.9 RSV typically causes mild cold-like symptoms that generally resolve on their own in a week or two. However, severe RSV can cause lower respiratory tract infection, bronchiolitis, and pneumonia, making it one of the leading causes of hospitalization of infants under age 2.8
Until recently, there has been no vaccine to protect people at high risk against RSV. High-risk infants may be given monthly injections of the antibody palivizumab (SynagisTM) to temporarily reduce their risk of developing severe RSV infection.9
A new antibody medication, nirsevimab (Beyfortus) was recently authorized for use in newborns and infants during their first RSV season; one dose is all that's needed to help reduce their risk of serious lower respiratory tract disease due to RSV infection.10
Health Canada expects the antibody "will be available for limited use during the 2023/2024 fall/winter respiratory season," according to a CBC report. One dose of nirsevimab is expected to last for an entire RSV season.10
This past August, the world's first RSV vaccine - GSK's Arexvy – was approved by Health Canada to help prevent RSV-related lower respiratory tract disease (LRTD) in individuals 60 years of age and older.11
Health Canada advises health care providers to give recommended vaccines that people still need – including influenza, COVID-19 and pneumococcal vaccines – at the same visit.12
Not sure where to get the vaccinations you need?
Last year, over 50% of adults received their flu shot at their local pharmacy, and about a third took the opportunity to be vaccinated against COVID-19 at the same time, Health Canada reported.5 Just check Vaccines411.ca to find vaccine providers nearest to you.
Let's all do our part to keep ourselves and those around us healthy this flu season.

Brought to you by Vaccines411.ca - know where to go for your vaccinations.
This information should not be used as a substitute for the medical care and advice of your doctor. There may be variations in treatment that your physician may recommend based on individual facts and circumstances.

Read more Vaccines411® Articles



Sources
Note: the hyperlinks that direct to other sites are not continuously updated. It is possible that some links become untraceable over time. Thank you.