Healthcare Professionals – Vaccine News
---
Upcoming Events

Public Health Conference 2019
April 30 – May 2, 2019
Shaw Centre, Ottawa, ON

Public Health 2019 is the national forum where public health professionals, researchers, policy-makers, academics, students and trainees come together to strengthen efforts to improve health and well-being, to share the latest research and information, to promote best practices and to advocate for public health issues and policies grounded in research.
Click here to learn more.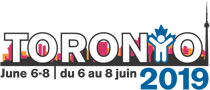 Canadian Paediatric Society: Annual Conference
June 6 - 8, 2019
Sheraton Centre, Toronto, ON

The Canadian Paediatric Society's (CPS) 96th Annual Conference is the largest gathering of paediatric and child health care providers in Canada. This event will be held in Toronto, Ontario, Canada on June 6-8, 2019 at the Sheraton Centre Toronto Hotel. Designed for a broad range of professionals and trainees including subspecialists, family physicians, nurse practitioners and other child and youth health care providers, the CPS conference has something for everyone.
Click here to learn more.