Immunize for Healthy Travel
---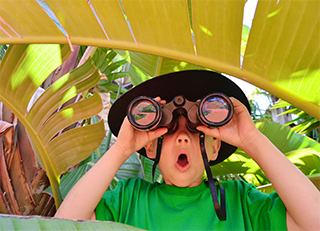 Summer is vacation travel time for some Canadians; for others, it may offer the opportunity to plan ahead for the next overseas holiday. Whatever the destination, we want our family to have safe and healthy travels. Taking a few precautions — starting with making sure vaccinations are up to date — can help us avoid a variety of illnesses. Consult your doctor or immunization clinic to find out what vaccinations are needed, and consider the following 5 W's for healthy travel.
Who: The risk of becoming ill depends on individual health status, which is related to factors such as age, sex, current state of health and pre-existing medical conditions, as well as to immunization status. Remember that while having specific travel vaccinations is important, building and maintaining protection against disease through vaccination is a lifelong process.1
When: Arrange a pre-travel check-up at least six weeks before departure. Some vaccinations are given in a series over several weeks, while others can't be given together. Take a record of the vaccinations received to the pre-travel health assessment.1
Why: Not only can being prepared with the proper vaccinations protect against illness, it might ensure that holiday travels go smoothly. For instance, some countries require proof of vaccination against yellow fever. Without necessary paperwork, you may be refused entry, quarantined, or be vaccinated.1
Where: Where you choose to travel will help determine the vaccines needed. Your health care provider will want to know how long you plan to stay, the climate and season, accommodation, activities planned, and local conditions.1
What: The vaccinations needed are based on destination. Every country has its own attractions and health risks. Visit The Centers for Disease Control and Prevention to learn about Travel Health Notices for your destination at wwwnc.cdc.gov/travel/notices.2
Ask your health care provider if you should consider vaccination against the following diseases:3
chicken pox (varicella)
cholera
diphtheria
flu (influenza)
German measles (rubella)
Haemophilus influenzae type b disease (Hib)
hepatitis A
hepatitis B
human papillomavirus (HPV)
Japanese encephalitis
measles
meningococcal disease
mumps
pneumococcal disease
polio
rabies
shingles
tetanus
tick-borne encephalitis
traveler's diarrhea
typhoid fever
whooping cough (pertussis)
yellow fever
Additional web resources
Brought to you by vaccines411.ca – know where to go for your vaccinations.
This information should not be used as a substitute for the medical care and advice of your doctor. There may be variations in treatment that your physician may recommend based on individual facts and circumstances.

Read more Vaccines411® Articles



Sources
Note: the hyperlinks that direct to other sites are not continuously updated. It is possible that some links become untraceable over time. Thank you.