Group A Strep infection: Recognizing a shapeshifter
---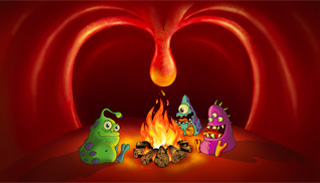 Canada has seen a sharp increase in Group A Streptococcus infections over the past year, with especially serious consequences for children and seniors. And we are not alone – physicians in the US, UK, and countries around the world have raised the alarm about the rise in rates of invasive group A strep (iGAS). Experts link the resurgence in strep A, as well as flu, to the lifting of pandemic restrictions early this year, after several years of social isolation and other infection control strategies.1
Group A Strep – A bacterial infection with many faces
Group A Strep bacteria often live in the nose and throat, and like the virus that causes COVID-19, these germs are easily spread by respiratory droplets, whether airborne or on shared surfaces.2
Compared with pre-pandemic annual averages, Ontario had about 900 cases of invasive group A strep infections during the 2022/2023 flu season – an increase of 63%. And in Quebec, iGAS infections increased by 56%, according to a May 23 CBC news report.3
Common strains of Group A Strep cause relatively mild infections such as strep throat, impetigo, or scarlet fever.2 However, when more aggressive strains of these bacteria enter the blood or deep tissue, they can cause invasive Group A Strep, which is notable for causing more severe, rapidly progressing, and even fatal infections. These may manifest as pneumonia, rheumatic fever, serious infections of the skin or soft tissue such as necrotizing fasciitis (also known as flesh eating disease), or streptococcal toxic shock syndrome (STSS).2
Who is most at risk?
The risk of a serious GAS infection is greater in individuals who are very young or older (>65 years), have a chronic illness or suppressed immune system, and those who use injection drugs or are affected by frequent skin wounds or open sores, e.g., from recent chickenpox.2
Having another respiratory viral infection such as the flu or COVID-19 also reduces resistance to developing a serious strep infection.4
"What usually happens is a few weeks after [having influenza] or other virus, that's when that strep that might be there in the throat becomes invasive," pediatric infectious diseases specialist Dr. Fatima Kakkar, of Sainte-Justine University Health Centre in Montreal, told CBC News.1
Is it strep A, a cold or the flu?
Importantly, invasive and serious strep A infections are relatively rare, affecting two to four people in 100,000. It's the illness's unpredictability and risk of a delayed diagnosis that make it especially dangerous.5 That's because a strep A infection generally begins with typical flu-like symptoms – a sore throat, fever, chills, body aches, diarrhea, nausea and vomiting.6
Rapid worsening and clear progression of the illness signal a more serious infection. In children, extreme lethargy, mottled skin, and pain in the hands and feet should prompt a medical assessment.5
Strep A Vaccines are in development
Hope is on the horizon, with numerous vaccines at various stages of development in several countries. Researchers at the University of Alberta and Griffith University in Australia have a peptide-based vaccine for Group A Strep that went into the first phase of human clinical trials last fall.7
Also in Australia, the University of Queensland researchers in partnership with Moderna, are now working to complete initial studies in animal models for an mRNA vaccine, technology that helped speed manufacture of the COVID-19. Their goal is to have the vaccine candidate ready for use in the next three years.8
The University of Tennessee with Vaxent have developed a 30-valent vaccine, StreptAnova, which showed significant effectiveness in a Phase 1 study in 2020. A phase 2 efficacy study is planned, pending funding. Finally, the University of Sao Paulo, Brazil, has a peptide vaccine called StrepInCor, which has been shown to generate immune protection in mice.8
Next steps
Meanwhile, Canadians should practice the infection control strategies we all learned during the COVID-19 pandemic – frequent hand washing, covering the nose and mouth when coughing or sneezing, and staying home or maintaining a two-meter distance from others when you are ill.6
And given that recent infection with chickenpox or a respiratory virus such as influenza or COVID-19 increases the risk of catching invasive GAS, those who aren't caught up should consider updating their vaccinations against chickenpox (caused by the varicella zoster virus), the flu, and COVID-19. 2,4

Brought to you by Vaccines411.ca - know where to go for your vaccinations.
This information should not be used as a substitute for the medical care and advice of your doctor. There may be variations in treatment that your physician may recommend based on individual facts and circumstances.

Read more Vaccines411® Articles



Sources
Note: the hyperlinks that direct to other sites are not continuously updated. It is possible that some links become untraceable over time. Thank you.