In the Spotlight
---
With recent outbreaks of long time vaccine-preventable diseases - like measles - making a comeback, it's time now more than ever to make sure we are doing our best to protect ourselves, our families and those who depend on herd immunity to keep themselves protected from potentially life-threatening illnesses.
That's why this year in honor of National Immunization Awareness Week (NIAW) 2019 celebrated in Canada from April 20-27 and coincides with Vaccination Week in the Americas and World Immunization Week 2019 we are focusing on vaccination strength in numbers with our theme "One for All".
We've chosen for you some of our favorite vaccine resources to help you learn more.
Check out the different 2019 immunization campaigns across the globe!
Top Vaccine resources:
Articles of interest:
Our favorite Vaccination Week posters & infographics: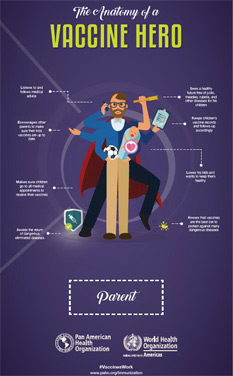 The Anatomy of a Vaccine Hero
By: Pan American Health Organization (PAHO)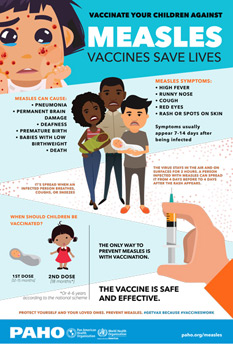 Vaccinate your children against measles
By: Pan American Health Organization (PAHO)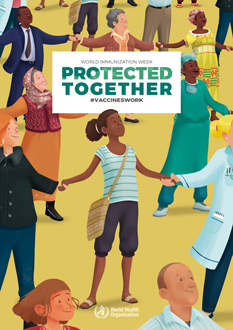 Protected Together #VaccinesWork
By: World Health Organization (WHO)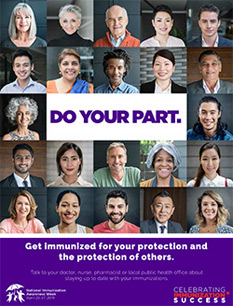 Do your part
By: Immunize Canada
Media:
Measles #VaccinsByTheNumbers ‑ 0:35
Centre for Disease Control and Prevention
An act of love in the land of lakes and volcanoes - Nicaragua ‑ 5:20
World Health Organization
Vaccinate before traveling ‑ 0:33
Pan American Health Organization
Be a Vaccine Hero! ‑ 1:00
Pan American Health Organization