In the Spotlight
---
Spring is here, and as the flowers soon begin to bloom, mothers all across Canada are welcoming new additions to the family! Motherhood brings up all sorts of questions about your baby's well-being, and how to ensure they grow to have happy and healthy lives.
Vaccines should be an important topic for new or expecting mothers.
Are vaccines safe during pregnancy? Should you vaccinate your child? Are vaccines safe for your baby? Which vaccines should your baby receive, and when is the right time to vaccinate? What can you expect during and after your child's first immunizations?
In the spirit of National Immunization Awareness Week 2018, we have prepared for you a list of resources and articles that will help answer all these questions and more, and arm you with the knowledge to make the best decision for your child's health.
More Vaccines411 resources available: Infants & Children, Travel, Mosquitoes and more!
Top Resources:
Articles of interest:
Infographics:
Vaccines Work Infographic – PHAC
Click here for larger view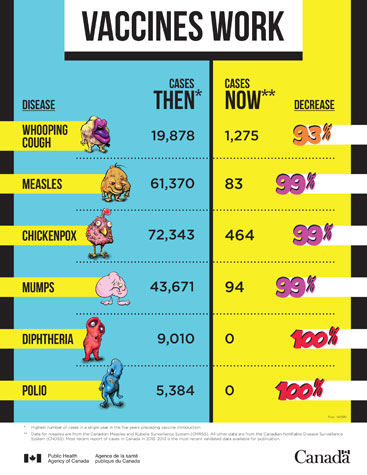 #VaccinesWork Infographic – WHO
Click here for larger view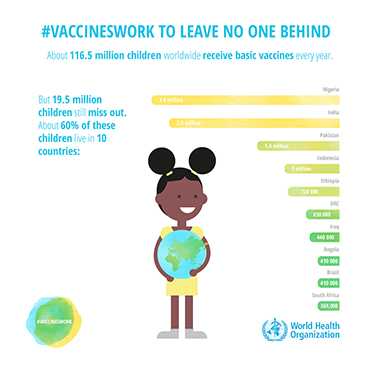 Recommended Videos:
A tale of two mothers – 2:36
UNICEF
Little children. Big dreams. – 1:24
UNICEF