In the Spotlight
---
It's summer and bugs are crawling everywhere! There are the ones that we can see like ticks and mosquitoes, and the ones that are invisible to the naked eye, but could be hidden in the air, soil and even in our furry friends. Although these bugs are tiny - even microscopic, make no mistake, they can pose a big threat.
That's no reason to get bugged out and not enjoy the sunshine and fresh air! To help you stay healthy while exploring the beautiful outdoors, Vaccines411 has put the spotlight on Summer Bugs! and compiled a list of resources to help protect you and your loved ones from bugs that can threaten your summer fun. Check out our selected resources against mosquitoes, ticks that can carry Lyme disease, the rabies virus, tetanus and finally vaccine preventable diseases that have the potential to ruin your travel plans if you're unprepared. When you're done check out our summer infographics for fast facts and tips on how to protect yourselves.
Lyme disease: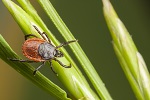 For more tools to help protect you and your family from ticks, visit our Lyme disease resources page.
Beware of Mosquito Bites: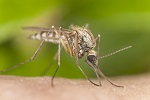 For more tools to help protect you against mosquito-borne diseases, visit our mosquito resources page.
Rabies: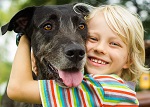 For more tools to help protect you against rabies, visit our rabies resources page.
Tetanus: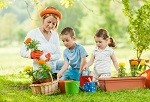 Visit our clinic finder to find a clinic finder near you that vaccinates against tetanus.
Travel: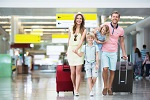 For more tips, articles and resources to help you stay healthy and informed during your travels, visit our travel resources page.
Top Summer Infographics:
Click on each infographic for a larger view.