In the Spotlight
---
The flu can cause headache, chills, cough, fever, muscle aches and fatigue, runny nose, and sneezing; symptoms are mild in most people, but can cause serious complications in some small children, pregnant women, seniors and those with other health problems.
Vaccines can help protect against many causes of flu. Each year, a new vaccine is available to protect against the influenza virus strains that are expected in the coming influenza season. Vaccinating the whole family helps protect those most likely to be hit hard. And bonus – when enough people in a community are immunized, everyone benefits from that "herd immunity" effect. So getting the flu shot is not only good for your own health, it's beneficial for the economy and the entire community.
The Vaccines411 team has chosen for you a short list of personal favorites to help you stay informed and healthy during flu season which runs from November to March.
Top resources to help you stay informed and healthy:
Articles of interest:
Top Flu Infographics:
Click on each infographic for a larger view.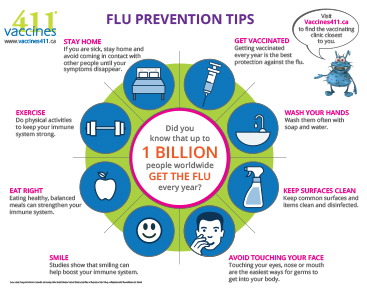 Flu Prevention Tips – Vaccines411


Seasonal Flu vs. Pandemic Flu – CDC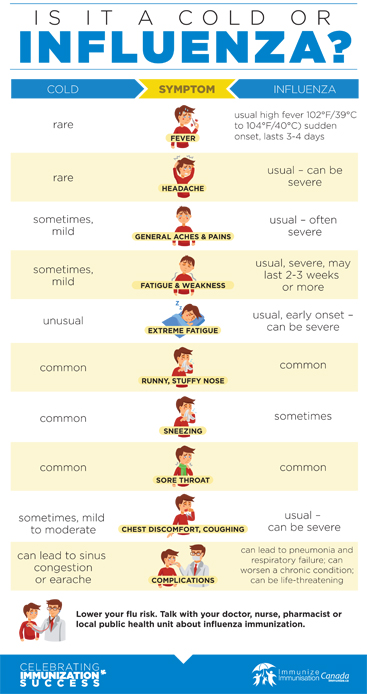 Is it a cold or the flu? – Immunize Canada