Recommended Books
---
Here is our selection of recommended vaccination books that are available on the World Wide Web. Take a look and help us spread the word. Immunization is a group effort. Share the Vaccines411 recommended books page with family and friends and help us in our immunization awareness effort.
Which one is your favorite book? Are there other books that you would like to suggest to us at ac.114seniccav@ofni?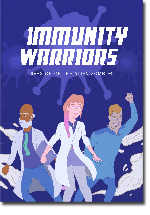 Immunity Warriors: New digital comic book on immunizations for kids!
By CANImmunize
Alien invaders descend onto a world to supplant human life, turning ordinary people into zombies. This plot might sound something akin to that of a Star Wars movie, but is the premise of a new digital comic book, Immunity Warriors: Invasion of the Alien Zombies. The comic takes readers on a science fiction journey where invaders enter multiple cities soon to be overrun by a powerful virus, unless the commanding squad and science council can work together to find the antidote in time. A portrayal of the influenza virus attacking cells in a human body, Immunity Warriors showcases how vaccines work to protect us against the flu.
Click here to read more about this book.
---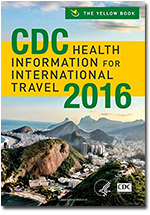 CDC Health Information for International Travel (2016)
By Centers for Disease Control and Prevention Centers for Disease Control and Prevention
Published by Oxford University Press
CDC Health Information for International Travel (commonly called the Yellow Book) is published every two years as a reference for those who advise international travelers about health risks. The Yellow Book is written primarily for health professionals, but is a useful resource for anyone interested in healthy international travel.
Click here to read more about this book.
---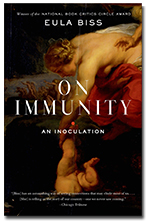 On Immunity: An Inoculation (2016)
By Eula Biss
Published by Graywolf Press
In this bold, fascinating book, Eula Biss investigates the metaphors and myths surrounding our conception of immunity and its implications for the individual and the social body. As she hears more and more fears about vaccines, Biss researches what they mean for her own child, her immediate community, America, and the world, both historically and in the present moment.
Click here to read more about this book.
---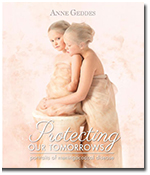 Protecting Our Tomorrows: Portraits of Meningococcal Disease (2014)
By Anne Geddes
Published by Sourcebooks, Inc.
Protecting Our Tomorrows stands to raise awareness amongst communities regarding the threat of meningococcal disease and the importance of prevention. This beautiful book features fifteen survivors and their families from many different countries and cultures. Each survivor is featured in a stunning photograph by Anne Geddes to show the profound effect meningococcal disease can have on those infected and stresses the importance of early detection and prevention.
Click here to read more about this book.
---
The History of Vaccines (2013)
By K. Youngdahl, B. Hammond, R. Hicks, and D. Cicchini
Published by the College of Physicians of Philadelphia
The History of Vaccines describes the compelling history of vaccination, from early smallpox immunization practices, to the defeat of polio in the Western Hemisphere, to cutting-edge approaches to novel vaccines and vaccine delivery. The book pays special attention to vaccine pioneers Edward Jenner, Louis Pasteur, and Robert Koch. A chapter on anti-vaccination movements discusses a variety of objections made to vaccines, including contemporary anti-vaccination positions. This book is based on the award-winning website www.historyofvaccines.org.
Click here to read more about this book.
---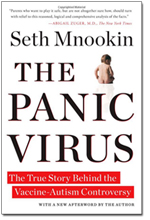 The Panic Virus: The True Story Behind the Vaccine-Autism Controversy (2012)
By Seth Mnookin
Published by Simon & Schuster
In The Panic Virus Seth Mnookin draws on interviews with parents, public-health advocates, scientists, and anti-vaccine activists to tackle a fundamental question: How do we decide what the truth is?
Click here to read more about this book.
---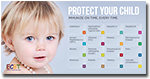 Vaccine-Preventable Diseases (2014)
By Every Child By Two
Every Child By Two is happy to present our Vaccine-Preventable Diseases eBook. This interactive eBook includes important information on vaccine-preventable diseases including a description of each disease, its symptoms and its prevention through immunization. On each disease page you will find an interesting fact about the disease. The eBook can also be downloaded and printed. We hope that you find it to be a useful tool.
Click here to read more about this book.
---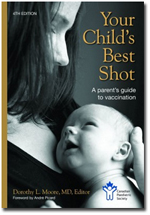 Your Child's Best Shot: A parent's guide to vaccination, 4th edition (2015)
By Dr. Dorothy L. Moore
Published by Canadian Paediatric Society
Your Child's Best Shot is essential reading for new parents, and an indispensable resource for public health units, physicians' offices, community health centres and local libraries.
Click here to read more about this book.