Monkeypox: What you need to know
---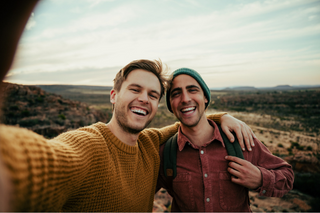 The lessons and safety protocols of COVID-19 will serve Canadians well as we face a new viral threat – monkeypox. This rare disease is best known for the painful sores and blisters it can cause. The good news is that the infection is short-lived; most people recover on their own about 2 to 4 weeks after the symptoms develop.1
Monkeypox was identified in the late 1950's in Africa, where it is endemic (i.e. occurs regularly). Recent years have seen small monkeypox outbreaks in the US and UK. The current international outbreak of a new form of the disease (B1) reached southern Europe in May, 2022.2 As of September 2, 2022, Canada had reported almost 1,300 cases of monkeypox.3
Monkeypox usually begins with flu-like symptoms such as fever, chills, headache, body aches, and exhaustion; sore throat, cough, nausea or vomiting, and diarrhea occur less often. Symptoms develop from 5 to 21 days after exposure to the virus. The rash emerges a few days later, changes through several stages before scabs form and later fall off.1
The rash can occur anywhere on the body, including the face, mouth, hands, feet, arms and legs. It often affects the genital and anal areas;1 a growing number of recent cases have involved only isolated genital and perianal sores.2
Monkeypox is not considered an STI, but it is transmitted during close contact such as sexual activity.3 It appears to affect mainly – but not only – men who have sex with men; the situation is evolving as the recent B1 outbreak is monitored.2
Transmission occurs via contact with an infected person's skin rash or open sores, respiratory secretions, and surfaces they have touched, from door handles to bedding.3 According to the CDC, "A person with monkeypox can spread it to others from the time symptoms start until the rash has fully healed and a fresh layer of skin has formed."4
Whether the virus can be spread when it causes no symptoms is not yet clear, but experts are increasingly concerned about that possibility, as a growing number of asymptomatic people are testing positive for the disease.5
Targeted vaccination efforts aim to immunize individuals based on their risk. Health Canada has authorized the Imvamune® vaccine (known as Jynneos in the U.S.) for adults 18 years of age and older who are at high risk of monkeypox exposure.6 While the vaccination has been reported 85% effective, research is ongoing to confirm the extent of protection it provides.7
If you think you may have monkeypox, learn more here.
Avoid contact with people and with animals (which can also catch and transmit the virus), follow safety protocols like masking and hand washing as we did for COVID-19; keep your skin lesions clean and dry to avoid bacterial infection, and covered to avoid spreading the disease; and ask your physician if you should be tested.1
Brought to you by Vaccines411.ca - know where to go for your vaccinations.
This information should not be used as a substitute for the medical care and advice of your doctor. There may be variations in treatment that your physician may recommend based on individual facts and circumstances.

Read more Vaccines411® Articles



Sources
Note: the hyperlinks that direct to other sites are not continuously updated. It is possible that some links become untraceable over time. Thank you.